Our Gallery of Art was established by Gerry Ryan & Adam Knight, who share a passion for Australian art.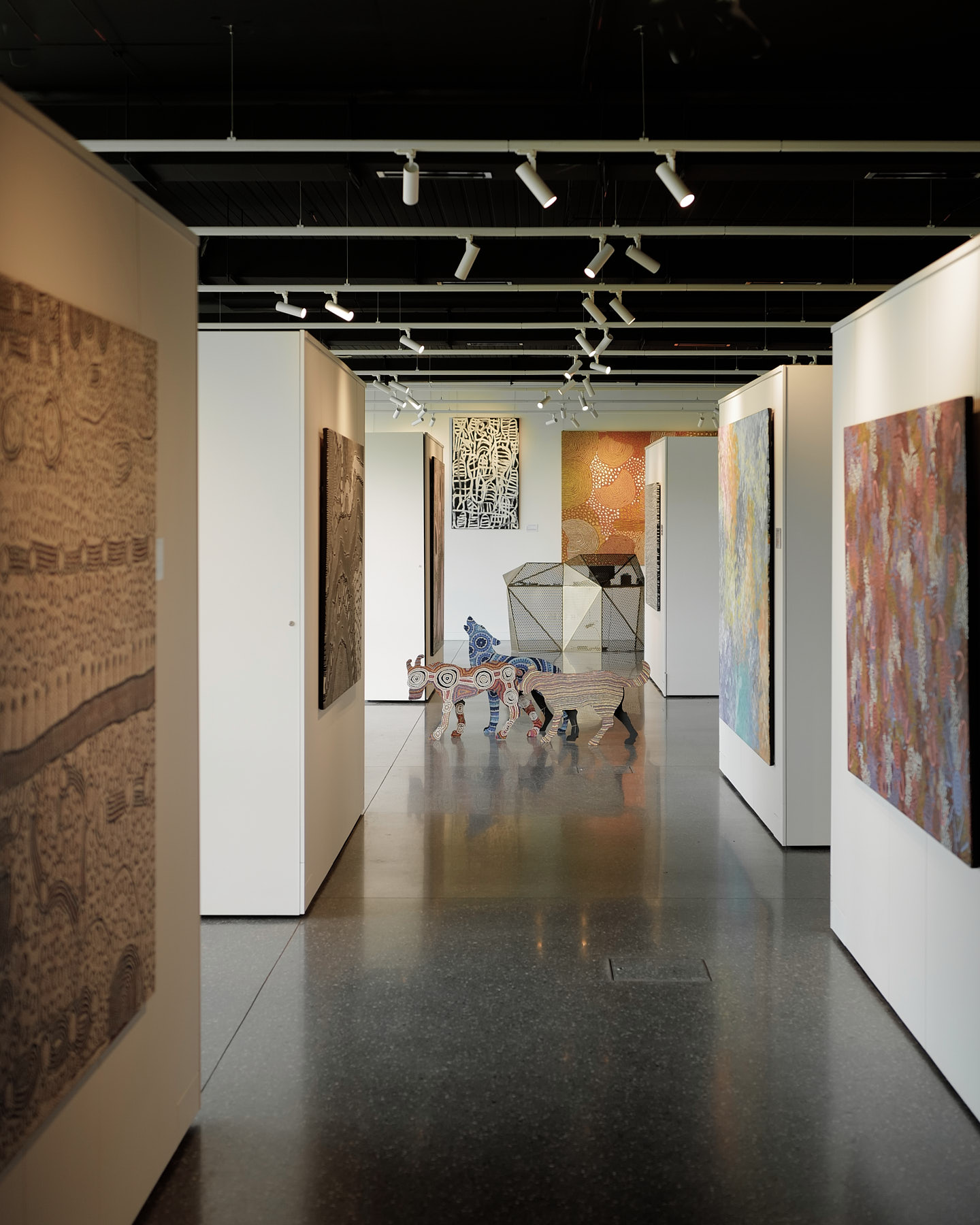 7 Days a Week
10am – 5pm
If you want to know more about a nation's history, look at their art. It's the purest expression of culture and showing it, sharing it with others is the best way to acknowledge and celebrate that culture.
The Hubert Gallery of Art was established by Adam Knight and Gerry Ryan OAM, who share a passion for Indigenous Australian art. The space is intended to give locals and visitors to the Yarra Valley an opportunity to celebrate Indigenous art from throughout Australia.
The collection includes a diverse selection of outstanding works from over 20 artistic Indigenous Communities, preserving them to be enjoyed by the people of today and for future generations.
The gallery is on Wurundjeri Country, whose ancestors and their descendants are the traditional owners of this Country. We acknowledge that they have been custodians for many centuries, and continue to perform age-old ceremonies of celebration, initiation and renewal. 
We acknowledge their living culture and their unique role in the life of this region.